Vancouver Island Health Retreats
Set in the wilderness beauty of the Vancouver Island coastline lies the oceanfront resort housing the Fresh Start health retreat, healing spa and lifestyle transformation sanctuary.
Here, people come to start naturally improving their health using the Fresh Start Healing Structure™. Our system's powerful core centres on Whole Body Detox and Cellular Re-nourishment™.
Whether you are a health seeker coming for a 7-day Retreat to do a quick detox and recharge, or coming for a 14 or 21-day Retreat to work on an ailment, in order to give your body time to heal at a much deeper level, Fresh Start has created an amazing healing place for you. In this rejuvenation retreat, surrounded by a loving team of natural health professionals who work from the heart, you can choose the depth of healing you need.
Health Retreat Core Program
Your Core Program includes vegan, organic, with a large percentage of raw foods (composed primarily of fresh vegetables, greens, fruits, nuts and seeds) and healing drinks to restore and nourish your cells. You will also experience gentle detox of your whole body; including your digestive tract, liver, parasite, lymph and other organs. Educational classes in the areas of healthy lifestyle and emotional well-being are included, as well as guided meditations, yoga, fitness classes, hydrotherapy treatments and so much more. All this is hosted at eco-friendly Ocean Resort, located on a beautiful ocean-front property on Vancouver Island, BC, Canada.
Fresh Start's Core Program offers a balanced, flexible structure which serves as the foundation for your Specialty Package during your 7 Day Jump Start™ or 14-21 Day Go Deeper Path™. During your stay with us, you'll benefit from both group activities and personal attention where required.
Included in your Core Program:
Emotional Wellness Workshops

Nature Walks & Excursions 

Digestion Tune-up

™ Formula

Hydration with 

Herbal Teas & Lemon
Emotional Wellness Workshops

Nature Walks & Excursions 

Digestion Tune-up

™ Formula

Hydration with 

Herbal Teas & Lemon
Metabolic Disorders (Diabetes, Weight Loss)

Cardio-Vascular (HBP, High Cholesterol)

Body Toxicity Diseases (Headaches, Gout)
Stress Management & Life Balance
Aura/Chakra Restoration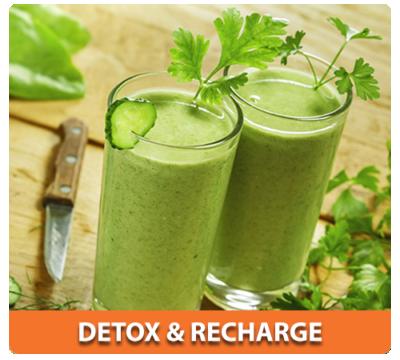 De-stress and Unwind

Take a life break

Re-energize

Rest

Watch the bald eagles take off

Rehydrate cells

Meditate

Have a restorative spa getaway

Rejuvenate your body and mind

Me-time Getaway

Calm your emotions

Get a relief from the city's hustle and bustle
Your Health Retreat Will Be A Life-Changing Experience
7 Days is great if you need a very good REBOOT, TUNE UP and a JUMP START.  You will have good results, but they cannot be as deep as those for our 14-21 Day guests. Please be realistic about what your body can accomplish in a week.
14 or 21 Days: GO DEEPER™ Path
14 or 21 Days is the best choice if you need a total health and wellness makeover and want to heal at a much deeper level. Check out our Testimonials to see the impact of this investment into your health.
Total Health & Wellness Makeover
Note: All rates are subject to 5% GST.
Your Health Retreat Core Program Essentials
Health Retreat Success Stories
The Choice is Yours
You have
tried many things on your own
and feel like you
need
to go away to a
health
&
lifestyle
transformation
retreat where your healing can be
guided
by the
professional team
of natural health specialists. We are here to guide and support you on your path to health, happiness and vibrant life in a supervised, structured health retreat setting.
We have designed a time tested Core Program and Specialty Packages to assist you on your healing path.
Your Health Retreat Will Be A Life-Changing Experience
Because you chose to give time and space for your body, mind and soul to start healing.
Many Healthy Retreats In One
We strongly believe we offer the best detox retreat in Canada. When you're trying to quit smoking, recover from toxin exposure, kick sugar cravings, or simply strengthen your immune system to fight chronic illness, there are only a few health resorts to choose from that really understand safe and effective detoxification. We have every facility needed to provide you with a cleansing detox appropriate for your personal needs while you enjoy a healthy retreat surrounded by the beauty of the British Columbia rainforest and ocean shore.
Our wellness retreats are holistic, incorporating cleansing for the mind, body and spirit. A body cleanse diet is a good start, but when you do it in a refreshing ocean-side resort, supported by daily steam baths, meditation, yoga and much more, you'll get much more powerful results for weight loss, detox, health and well-being. Our team of health professionals and our Naturopathic Doctor ensure that you detox your body safely and comfortably in one of the most beautiful health and weight loss spas in Canada.
Of course there's usually weight loss – juice fasting alternated with an organic raw vegan diet is the best weight loss diet plan there is when your body is stressed by extra pounds. When you eat only the most healthy and nutritious foods while you detoxify your body, it frees your cells to dump fat. They're happy to do so when your blood sugar is normalized and your body is receiving excellent nutrition.
If you're looking for a medical retreat, you'll want to read our testimonials. Many of our clients leave Fresh Start Health Retreats with a reduced need for prescription medication. Some eliminate it completely. We see high blood pressure drop, fatigue eliminated, symptoms of heart disease reduced, and many other health benefits. We'll discuss medical conditions of concern with you before you register to ensure our program is suitable.
When stress and a busy lifestyle is wearing you down, our full range of spa treatments, healing therapies, healthy detox diet and detoxing drinks, beautiful Vancouver Island beachfront resort, relaxing activities and considerate staff will give you that chance you've needed to recover from mental stress, burnout, depression, fatigue, work stress and/or busy life obligations, and prepare yourself to return refreshed. Our longer health retreats include more spa services, and we customize those to your specific needs.
We have some amazing juice fasting recipes that are focused on relieving chronic health conditions and supporting detox cleanses. Because we're familiar with the side effects of juice fasting, we incorporated it carefully so that your body is healed, rather than stressed. Our juice fasting detox alternates with eating days that include delicious organic meals, so you don't suffer an uncomfortable extended fast or the discomfort you may have experienced on a previous "master cleanse". The juice fasting results at Fresh Start really come through in our testimonials, and we strongly encourage you to read them.
There's also a strong educational component to our detox programs. It's important that you leave your wellness retreat able to incorporate healthy nutrition, fitness and other wellness habits into your daily lifestyle. We suggest you read our articles on juice fasting, body detox, weight loss, stress management, nutrition, and other health topics. You'll find tips and recipes as well as information on the latest research in wellness.
We don't offer a fitness bootcamp – our approach to fitness is more gentle and holistic. We will encourage you to try some simple yoga positions, and take walks in the cleansing fresh air along the beach or in our stunning British Columbia rainforest each day. If you're up for more, our fitness room is open to you. If you're considering yoga retreats, you might want to investigate our more holistic approach. Body detox prepares you well for any fitness program you might be planning to undertake. As you begin to feel better from your detox cleanse, your energy will rise naturally. A person who experiences vibrant health wants to move, and fitness comes more naturally after that.
Our Vancouver Island, BC retreats are appropriate for couples retreats, women's retreats, or singles who are seeking a health retreat in Canada.